We are a diverse company that serves many facets of the construction industry through our supply of natural stone and sands, premium washed and unwashed limestone products, recycled asphalt, concrete products and ready-mix concrete for the building trade industry. Our capacity to custom blend these same products to very high standards, expands our customer base to include ready-mix concrete companies that rely on a continuous source of products that meet their specifications.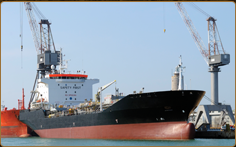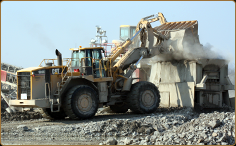 The material handling and service divisions of our company provide diverse and complete solutions to facilitate our customers' requirements. Examples of these services include:
Working with steel mills and cement companies loading and unloading ships at ports around the Great Lakes.
Screen, size, crush and wash recycled material, sand, limestone and natural gravel from our pits and quarries for the construction industries, road builders, and cement companies.
Screen, size, crush and recover valuable waste streams from various industrial processes.
Blend, stage, dewater and decontaminate material to our customers' specifications creating for them, a valuable consumable raw material.
Facilitate material loading and transportation via truck, vessel, rail or combination of transportation modes.
Provide a wide variety of modern processing equipment ensuring each project is fully and optimally equipped.